---
FOR CARING LOVING PATIENT TO PATIENT SUPPORT -PLEASE SIGN UP AT OUR ONLINE CHRISTIAN LYME DISEASE SUPPORT FORUM AT: http://www.facebook.com/group.php?gid=1 ... 756&ref=mf


Our Lyme Disease forum...


Please join our forum for patient - to - patient support, everyone is welcome - post prayer requests, speak freely of God (which you won't find at any other LD forum, we are the ONLY Christian LD support) We look forward to meeting you.

~~~~~~~~~~~~~~~~~~~~~~~~~~~~~~~~~~~~~~~


Christian Lyme Disease support Links /Prayer





Many stories of inspiration of miracle healings and more in the posts below


~~~~~~~~~~~~~~~~~~



Lisa Bevill

a Christian singer, battled Lyme and wrote a song about it. Can be heard here: http://www.youtube.com/watch?v=Rua0MGxFW0k
~~~~~~~~~~~~~~~~~~


Pray Now W/someone





For immediate prayer w/someone who can help you call 24/7 365 day per year: (800) 759-0700 - there is always a Christian available to pray with you for your needs.


~~~~~~~~~~~~~~~~~~~


Keep reading....



Below you will find (including this one) 12 posts regarding Christian stories of healing, ministers to watch and listen to, music links, prayers and much, much more...so keep reading! We hope you are inspired!
~~~~~~~~~~~~~~~~~~~~


My personal recommendation



I highly recommend watching

Passion of the Christ

- it is available in 10 minute segments on Youtube. You can go to http://www.youtube.com, use this as your search "Passion of the Christ part 1". What you take away from this will strengthen you I believe, because it helps us realize (for me anyway) that although we suffer horribly, but no matter how brutal our suffering (and I know some hideous suffering like many of you for years now) it is nothing compared to what He went through for us, just my opinion - I think you would agree if you watch it. If you have seen it already, watch it again. I have watched 4 times and everytime I take something new away from it.
~~~~~~~~~~~~~~~~~~~~~



Lets begin....starting w/Joel Osteen





Quote:

Don't fall into the temptation to get complacent and think it's never going to happen. Right now, whether you see it or not, God is working behind the scenes and arranging things in your favor. When you develop an attitude of expectancy, you open the door to His miracle-working power in your life. Decide today to declare His Word and speak words of victory. Start declaring today, "My time is coming...God is working behind the scenes on my behalf…I will fulfill my destiny…I will fulfill the plan God has for my life!" As you declare and expect God to move, your faith will grow. Your hope will grow. Keep expecting and waiting for the appointed time. As you do, you'll step into the victorious destiny God has planned for you! We all go through disappointments and setbacks. When this happens, it can be easy to get discouraged, lose your joy and enthusiasm. But, even though life is not always fair, our God always is! He is a God of justice. He sees every wrong that's ever been done to you, every person that's ever hurt you and every unfair situation. The good news is as you stay faithful and not become bitter, God promises He will pay you back for every injustice. He will take what was meant for your harm and He'll turn it around and use it to your advantage. Let me encourage you today, that as you choose the right attitude and give God the glory through every circumstance, He will not only bring you out, He'll bring you out better than you were before!!! The Bible says in Proverbs that "as a man thinks in his heart, so is he." The way you see yourself in your mind's eye, over time, will drop down into your heart. If you'll create a picture in your imagination of something you want or a dream coming to pass and keep it in front of you, then you will move in that direction. Get up every morning and picture yourself succeeding! Picture yourself healthy and whole!~ Joel Osteen





Joel's mother miracle healing


You may all know of Dodie Osteen, she is Joel Osteen's (world's most famous minister currently) mom. 35 years ago she was very ill and hospitalized, 3 weeks later they found out she had terminal cancer and would die in less than a month.

Joel says his mother never cried, she went home, couldn't eat, was thin, she was dying in every respect of the word. She had great faith and began speaking healing scriptures. She would watch cartoons to make her laugh (the bible says laughter is medicine) and in a couple weeks time her appetite returned and slowly she regained strength and she lived - that was 35 years ago she should have died.

Can you imagine laughing at cartoons, knowing the doctor's have told you have 3 weeks until you are dead? But her faith was greater than any doctor's words and she knew God would have the final say.

Of course God works through many avenues, doctor's, medicines and guiding each the way we should go, but life and death lie in the power of the tongue. I thought this was important enough to remind you.

About Dodie: http://jehovahroi.wordpress.com/2008/04 ... criptures/

Scriptures she spoke:
http://www.alighthouse.com/healingscriptures3.htm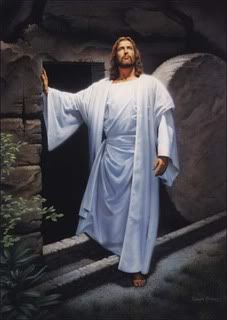 Jesus, the name above all names!
Quote:
Remember, that the name of

JESUS CHRIST

is the name of above ALL names, above the name of Lyme Disease, above the name of cancer, above the name of any and all sickness and disease.

When Jesus walked the earth He was and still is no respecter of persons, you simply have to believe in Him. Your healing was complete at the cross according to the bible, we ARE healed by His stripes, accept the healing He offers, He loves you. Jesus healed everyone He ever came across (while on earth) including one of the men who came to arrest him, he reattached the ear of one of those men when Peter defended him and cut the mans ear off. The bible says he took away our sicknesses and diseases.

Something I find interesting is that Jesus never claimed "I healed you"....if you read bible scripture, He

always

said "Your faith has healed you". He is available to all that cry out to Him, He will send the Holy Spirit to live in you to guide you, comfort you, heal you. We take medicine to kill bacteria and/or medicine to alleviate symptoms prescribed by doctor's and because God led us to even find these wonderful doctor's we may go into a "remission". God's healing is different, when it is done, it is over, you are completely restored.

The bible guarantee's trials in our lives. How do people endure these fiery trials or understand their meaning without God? I will never understand that. I find it comforting to look back on my life and see the trials I have endured and to know that all of these trials worked out according to His will and in turn made me stronger and ready for the next trial. Trials come and go...they go and this too shall pass. We are told to rejoice in our trials, they test our faith and without them we would be weak and could not complete the call on our lives. Trials teach us endurance and God works something into each of us with these trials that will be beneficial to other's if we allow Him to and see it from that perpespective. When the Lyme Disease trial is complete in your life, you will be able to encourage other's in the same "boat" so to speak, you will be able to reach out to someone in the pit of despair or to lead those searching for answer to their health problems. If God's purpose for you experiencing this is to help one person, then He has made you quite literally a life saver for someone suffering and hopeless in the future. You may be someone's "Godsend".

In the end, I doubt you will exchange this experience for anything, although that may be hard to see now, helping someone else, encouraging them to press on, that there is a light at the end of the tunnel (because you have been there) could save their life, literally. What an honor to serve God and help others in a way we could have never arranged on our own. Trust God in the midst of this storm no matter how hard this is, He knows exactly what He is doing and His purpose will be served. He is the author and the finisher of our faith the bible says and knows the end from the beginning, His thinking is so far above ours we could never figure out the "whys", so trust, have faith. God has a plan like a fine oiled machine, it all comes together.

Connect with Him through prayer, church, TV teachings, the bible, Christian books and worship music. Never stop. People will say, "Well I believed for my healing, I asked and prayed and prayed and it didn't work". This is funny because God always "works" and you may have to stay in faith 10, 20, 30 years or more, I don't know how long your healing will take, I do know that no one in the bible was sick less than 12 years that I can think of. If you read the bible you will read about the man at the pool who layed their 38 years waiting for healing, 12 years for the woman who had a bleeding disorder, the blind man was blind from birth, the bible never says how long, but it does say to keep believing, to knock and keep knocking.

Make Him first in your life, keep your eyes on Him. An excellent example and reason to keep your eyes and life focused on Him is written in the book of Matthew in the bible. When Jesus walked on the water, as he approached the boat the disciples were in, he called out to Peter to step out of the boat and come to Him, Peter stepped out of the boat and he walked on the water to go to Jesus. But when he saw the wind and waves, he was afraid & doubted, he quickly began to sink, he cried out, "Lord, save me!" Peter was doing fine until he took his eyes off Jesus. As long as he had faith, he did something which seemed impossible. He kept his eyes on Jesus and walked on water, as soon as he looked around at the world, he started believing that the storm was going to defeat him. He lost faith, he took his eyes off Jesus, and he began to sink. If we forget that Jesus is right there to help us, we can let the storms of life cause us to sink too. If we keep our eyes on Jesus, miracles can happen. Peter uttered what is probably the shortest prayer in the Bible: "Lord, save me". Everyone needs to say that prayer. We ALL need Jesus to save us. He is our only hope. Jesus told Peter he should not have doubted. The message here, don't doubt, ever and whatever you do, keep your eyes on Him!

Jesus said to ask anything in His name and it will be given to you as long as you believe it is done! Do you truly believe you are healed? Probably not because you "feel" symptoms. The bible says we are to live by faith, not by sight. He works miracles today, believe and keep believing and especially when you can't believe anymore, believe still.

Do not accept or claim any disease or illness, do not say "I have Lyme Disease", you are claiming it as your own. If you are a Christian, that disease is on foreign territory it cannot stay, it is not of or from God. Disease is from the enemy it is darkness. If you are a child of God, light lives in you (the Holy Spirit) light and dark cannot dwell together, light always swallows up darkness. If you aren't sure about that, walk into a dark room and flip on a light switch, the darkness is gone immediately. You don't "own" whatever ails you and never make the mistake it is from God, nothing bad is from God and you are mistaken if you think God is punishing you, WRONG! Jesus took your punishment at the cross and if you don't understand this, I recommend reading the New Testament and start listening to some bible teachings. My favorite bible teacher is available day and night online, Joyce Meyer, http://www.joycemeyer.org. You can listen to radio teachings online or watch her teachings at conferences.

If you are a believer you are the child of the King and Creator of the universe, what an honor! There is nothing you cannot do and that He cannot do through you. He is always with you! People will say, "I don't feel God, I feel abandoned". Well, we don't live by what we "feel", we live by faith and God said He would never leave us or forsake us. Even Jesus felt alone on the cross when he cried out, "Father, why have you forsaken me?" We aren't ever alone.

In the bible it clearly states God has given you power and authority over the enemy, he is under your feet! Walk in that authority! If you ever see a King or Queen walking along, they aren't all hunched over, looking depressed, no, they walk with their head up, they walk in their authority, knowing who they are. We need to remember who we are in Christ, but more important WHOSE we are and why we are here, to serve God!

Never forget what the bible says, greater is He that is in you, than he that is in the world. Declare your healing, praise God for it NOW! The bible says to call those things that be not as though they are. Thank God for loving you and healing you. Love Him back, if we can only love God through the good times, what weak Christians we are. Get a concordance and look up (and speak out) healing scripture over yourself such as, "I am healed by His stripes".

Jesus's death and resurrection wasn't only so we could go to heaven (as if having eternal life wasn't enough) no there is more, if we have faith and belief in Him, there is quite literally a "salvation package". It includes peace that surpasses understanding, knowing that He is with you in every storm, that you are more than a conqueror. Don't waiver in your faith when your body doesn't feel right, don't let symptoms "impress you", stop telling God how big your problem is and start telling your problem how big your God is!

Know that you may wake up today feeling the same or worse than yesterday, but also know that you may go to bed completely healed...believe everyday! When you wake up in the morning your first thoughts should be TODAY could be THE day of your miracle! This is the day the Lord has made I will rejoice and be glad in it! Don't allow the enemy to steal your life day after day because your body is not perfect and whole today, find joy in everyday, the bible says the joy of the Lord is our strength!

Never lose faith! Always remember your words are infecting you or affecting you, the bible says life and death are in the power of the tongue. Speak power words & healing words over yourself everyday. Take captive your thoughts of doubt and speak out positive words of healing instead and know that God right now has you in the palm of His hand and no weapon formed against you will ever prosper!
~ Dana
Reaching for His robe....




Mark 5: 25 A woman in the crowd had suffered for twelve years with constant bleeding. 26 She had suffered a great deal from many doctors, and over the years she had spent everything she had to pay them, but she had gotten no better. In fact, she had gotten worse. 27 She had heard about Jesus, so she came up behind him through the crowd and touched his robe. 28 For she thought to herself, "If I can just touch his robe, I will be healed." 29 Immediately the bleeding stopped, and she could feel in her body that she had been healed of her terrible condition.
30 Jesus realized at once that healing power had gone out from him, so he turned around in the crowd and asked, "Who touched my robe?"
31 His disciples said to him, "Look at this crowd pressing around you. How can you ask, 'Who touched me?'"
32 But he kept on looking around to see who had done it. 33 Then the frightened woman, trembling at the realization of what had happened to her, came and fell to her knees in front of him and told him what she had done. 34 And he said to her, "Daughter, your faith has made you well. Go in peace. Your suffering is over." (New Living Translation)
~~~~~~~~~~~~~~~~~~~~~~~~~~~~~~~~~~~~~~~~~



God walks through the fire with us






An arrogant despot named King Nebuchadnezzar ordered all to bow to a golden image he set up outside the capital city of Babylon. Those who didn't bow down would be thrown into a red-hot fire pit.

Three Jewish refugees for Jerusalem refused to obey. 'If we are thrown into the blazing furnace, the God we serve is able to save us from it, and he will rescue us from your hand, O king. But even if he does not, we want you to know, O king, that we will not serve your gods or worship the image of gold you have set up' (Daniel 3:17-18).

The enraged king ordered the Jews thrown into the furnace. But a strange thing happened. The soldiers who threw the three young men into the furnace were themselves burned to death. The three Jews didn't even get their hair signed. The crowd gasped, the king was shocked, because in the midst of the fire appeared to be four men, not three, walking around unharmed.

Shadrach, Meshach and Abednego had faith God could deliver them. Scripture contains few more heroic words than, 'But even if he does not...' (verse 18). The three refugees confidently proclaim: 'If we are thrown into the blazing furnace, the God we serve is able to save us from it' (verse 17).

They knew God does not always make things comfortable for his followers. God may not save us from going into the fiery furnace or heal us or make us prosperous, but the presence of Jesus Christ provides safety in the middle of blazing tribulation. He walks trough fire with us.

Though three Jewish young men, Shadrach, Meshach and Abednego, survived the fire without even the smell of smoke on them, we won't always feel as if we have escaped. The greats of Hebrews 11 went to their deaths ---- battered and burned, through the fire, to the limit. To them faith was not a cushion to fall back on, but a driving energy. Their eyes were placed firmly on their Saviour, Jesus Christ.

In the The Wounded Healer, Henri Nouwen writes that Jesus Christ is with us, 'not after all our misery is passed, but in the middle of it, not in another place but right here where we are standing.'

What fires are you fighting? Do you wish you knew how your fiery trial will end? Sometimes we have to walk trough the fires of life longer than we want to and wait for God's time to bring us out. Paul waited to have his affliction removed. Noah waited in the ark. Joseph spent years in prison.

As we persevere through the pressure, trusting God during impossible situations, we don't have to wait with unmoved resignation or dry-eyed stoicism.

'As often as not, spiritual giants of the Bible are often contending with God. They prefer to go away limping, like Jacob, rather than shut God out,' penned Philip Yancey in Disappointment With God. 'You can't really deny your feelings or make them disappear, so you might as well express them.'

After pleading with God, through tears and anxiety, we can break through to a new level of confidence. God will supply us with renewed knowledge of him and assurance that he has heard us and is in control of our lives. Allow Christ to replenish you daily with his boundless grace and sustaining strength. Our hope in him will not be disappointed.

If we call on God, he will be there in our times of trouble. God will never let us walk through the fire alone.

Story from: http://dejnarde.ms11.net//meshack_shadrack_abednego.htm





~~~~~~~~~~~~~~~~~~~~


Run to the throne, not to the phone





Quote:

Whenever you are given a bad doctor report do not be moved...no words from a man or test should move you. Run to your bible (as quoted many times by minister Joyce Meyer "Run to the throne, not to the phone!") people don't have the answer you need, only God does. Pick out some healing scriptures, confess them all day, everyday forever if that is how long it takes..never give up hope, never believe God caused this or is punishing you. His plan was for us to be "perfect" until the fall of man in the Garden. He sent Jesus our redeemer and the bible reads "By His stripes we

are

healed"...NOT

we will

be healed ...keep speaking words of faith & mostly when you feel you can't. Remember the attack is not from God - he is Love and he loves you, He sent his only son so that by His stripes you would be healed and live forever with Him when we go home. I have a poster of the cross that reads, "I asked Jesus how much do you love me?" He answered, "This much" and he stretched out His arms and died. Believe, always speak words of faith, never allow doubt in and flood your world with scripture, Christian music, bible teachings, always can be found on Word network and online 24/7. You were built for this...you are more than a conquerer according to the bible. Rejoice in knowing you really have now shared in His suffering and carry His name Christ-ian. Isahia says "he bore our sicknesses and took away our diseases" - and Jesus always said to people He healed "Your faith has healed you". Keep the faith - through it all, no matter how difficult -

you will

be walked out of this firey trial with God holding your hand - victorious! BELIEVE!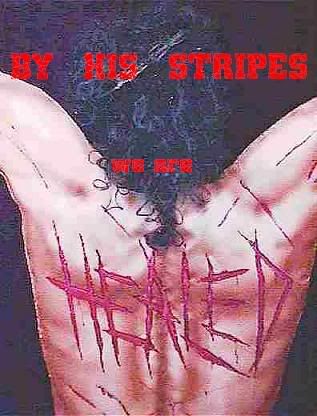 Many, many more posts below...keep scrolling...